About the Dragon Dreaming method
Why do so many environmentalists and social projects fail to achieve their goals? Why do the vast majority of social initiatives, start-ups and non-governmental projects fail due to lack of support and severe criticism? Even if they manage to achieve their short-term goals, why do they disappear within four years? Why, despite more than 30 years of evidence, are we still going backwards in increasing levels of socio-economic inequality, destroying the communities and life support systems on which we all actually depend?
In 1971, the First Club of Rome Report showed that there are limits to growth and if they are exceeded, we will see huge social, environmental and economic problems in the mid-21st century. The Second Report, drawn up by more than 15 thousand scientists, confirmed the predictions of 1971. What was missing? Why haven't we made any progress on this issue, which is so much needed?
The Dragon Dreaming method is a form of seeking answers to all these problems. It can be defined in many ways, depending on what we are dealing with:
It's a meta-methodology in which different ideological, methodical and project management currents are combined.
It is a philosophy, and therefore a culture, for teams, communities, projects and organisations.
It is a collection of many tools for trainers, entrepreneurs, leaders, etc.
It is a community made up of facilitators, project participants and organisations working together to make individual and group dreams come true.
It is now successfully used in more than 8500 projects in 53 countries around the world. Over 200 trained trainers conduct Dragon Dreaming workshops around the world. And although this is a large number, it is still not enough to trigger a "Big Change".
About the film
The documentary film "Dragon Dreaming. Great turning" was made in cooperation with Barton Film Studio and Krakow Film Cluster. It presents the course of Dragon Dreaming training in Spain, which was part of the international educational project "Dreaming, designing, acting and celebrating Erasmus+ projects". The documentary shows the tools of the Dragon Dreaming method used to create sustainable projects and initiatives and the internal transformation of the training participants in Spain. The film was created in order to effectively promote and disseminate the method of holistic project creation.
Directing: Marek Gajczak
Production: Aneta Zagórska
Duration: 43′
The film is available free of charge as an open Creative Commons license for non-commercial purposes and is available with English, Polish, Spanish and Lithuanian subtitles.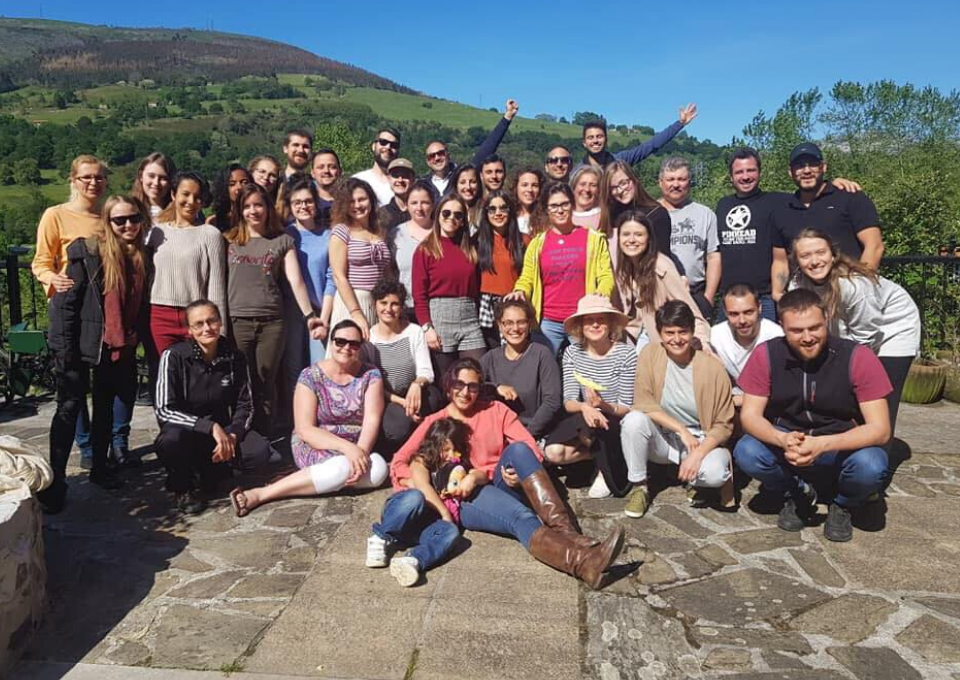 Movie "DRAGON DREAMING – THE GREAT TURNING"
Special screenings offer
screening
film lecture of the documentary filmmakers
meeting and discussion with the creators and characters of the film
workshops conducted by our trainer and Dragon Dreaming method teachers
We invite you to contact us!
Coordination of special shows with guests:
e-mail: promocja.sak@gmail.com