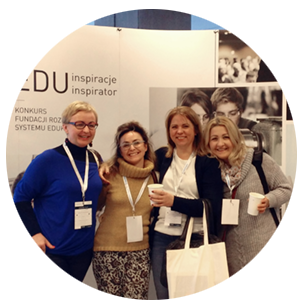 We develop and nourish long lasting partnerships which result in many useful projects and collaborative networks because we love the world and the world loves us.
We cooperate as partners with European and transnational NGOs in the Czech Republic, Finland, Ireland, Italy, Spain, France, Germany, UK, Portugal, Iceland, USA, Afghanistan, Azerbaijan, Lithuania, Georgia, Bosna&Hercegovina, North Macedonia, Albania, Greece, Madeira, Indonesia, Morocco, and Ghana, Aruba.
The funding bodies that we are very grateful to:
European Commission EACEA programme

Polish National Agency of Erasmus+ programme

Polish National Agency of European Solidarity Corps programme

Polish Ministries and public bodies /before 2015/

Sosnowiec Municipality, regional government of the Silesia Region
We are active in the business sector within the framework of Social Corporate Responsibility, supporting its mission and campaigns. We are open to new business partners if our mission and goals are similar.
If you want to cooperate with us: youth.awa@gmail.com, mob/Whats app: +48602314431