"Mom always used to say: The girls that I brought into this world are stronger than its problems."
Witness the history of three sisters from Afghanistan, true leaders – Zohra, Gaisu, and Parastu, together trying to change the situation of women in their homeland.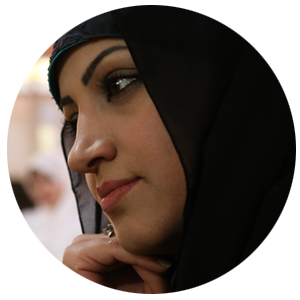 About the movie
SISTERS is a documentary about the incredible strength of women around the world. It is a story of three Afghan sisters – Gaisu, Zohra, and Parastu – their dreams and their fight for freedom. SISTERS touches upon the issue of "sisterhood" – between them as well as between other women whom the main characters have encountered in their lives. The movie conveys the message of "sisterhood", which is possible between women of the East and West.
The beauty of the oldest sister – Parastu – was a cause of great tragedy for the entire family. When she was 13 she lost her father, who refused to wed his daughter to a local warlord. Parastu spent months disguised as a man defending herself against abduction – day and night, machine gun in hand. Even when she finally managed to run away from her home village, the suffering was not over.
Her 6-year-old sister, Gaisu, was then betrothed to the warlord's son. Gaisu miraculously managed to avoid the forced marriage and emigrated to the USA. She returned only a year ago, despite the danger, to save other women from a similar fate. The youngest sister, Zohra, is also full of grief and wants to "free herself from sorrow".
Through the history of the three sisters, we learn about the dark and bright sides of the life of women in Afghanistan. Traditional mentality forbids them to work, study, leave the house without their husband or relative, enjoy entertainment, or even visit a doctor. But they still have their resistance strategies and they fight for independence.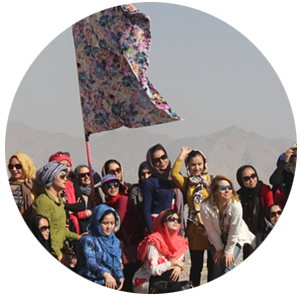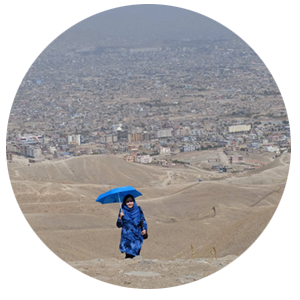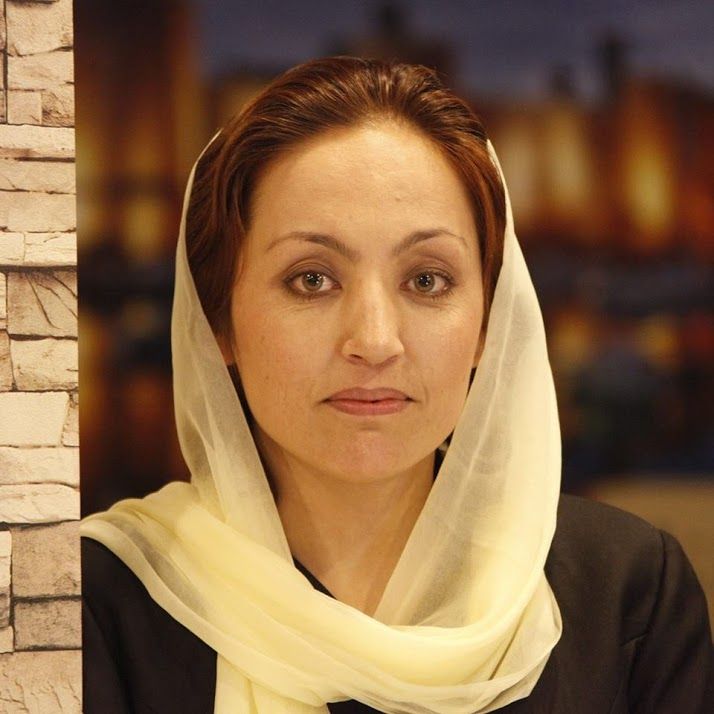 Parastu Yari
Parastu had the misfortune of being born as a beautiful woman. In an Afghan village in the 1990s it was enough to cause trouble. Because of her beauty, a local warlord fell in love with her and wanted to marry her. Parastu's father refused and paid for it with his life. At the age of 13, Parastu, disguised as a man, had to defend herself against being abducted by the warlord's gang – machine gun in hand, every night for 7 months. Later on she ran away from her home village. In exchange for her, to buy some time, her younger sister – Gaisu, who was six at that time – was betrothed to the warlord's son.
Today Parastu may be considered as a successful woman. She graduated from a law school and is currently trying to become a member of the Afghan Parliament. She has two children, and her husband is also a lawyer fighting for women's rights. Despite all cultural rules, she chose her husband herself.
Gaisu Yari
Gaisu was born in deep countryside and was "betrothed" at the age of 6. Since when she was 15, she was regularly raped by her future husband. She miraculously managed to escape the forced marriage. She emigrated to the USA and, despite the threat of the warlord, who was still alive, decided to come back to Afghanistan only a year ago to save other women from a similar fate.
Gaisu is an activist for women's rights. She studied gender and sexuality in the United States. She also worked as an advisor of the Minister of Women Affairs. She is currently the founder of an organization encouraging women to develop and start businesses in the fashion industry. Her organization is currently cooperating with over 300 women from around the country.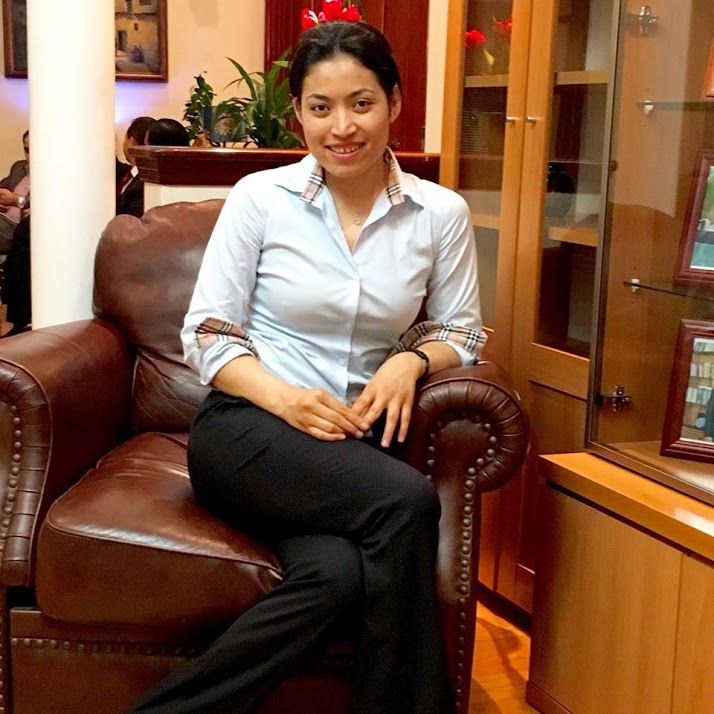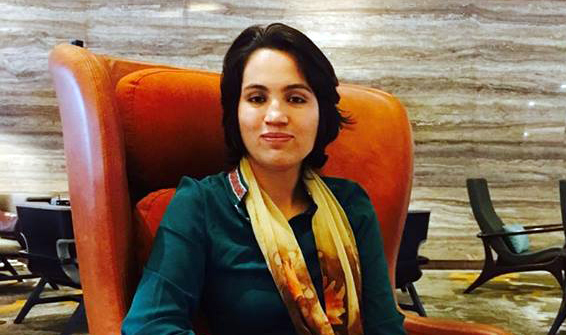 Zohra Yari
Zohra managed to avoid the fate of her older sisters. Using the money Gaisu had been sending from abroad for 9 years, she bought her own apartment as a single young woman, raising many eyebrows. She is currently cooperating with Gaisu in an organization focused on the economic emancipation of women.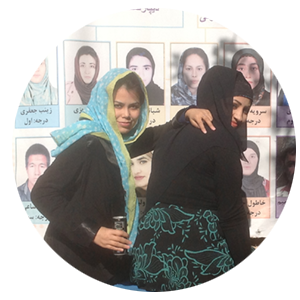 Background of the project
In 2016 we travelled to war-torn Afghanistan, where we worked with a group of women-leaders within the "Młode kobiety na rzecz zmiany" ("Young women for change") project funded by the European Commission. We saw the lives of Afghan women with our own eyes.
Thanks to our work, the young leaders became UN ambassadors after just 6 months of training and they are constantly receiving international awards for their activity, including the Beyond Sport Award in New York.
Our training, however, was focused not only on educating women-leaders. During our trip we made a documentary entitled SISTERS, depicting a touching story of three Afghan sisters.
The movie shows how our support helps these women build their independence, make their voices louder, gain access to education, power, and knowledge, at the same time shaping their new role in the society.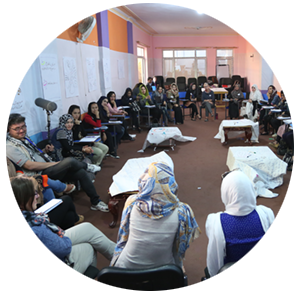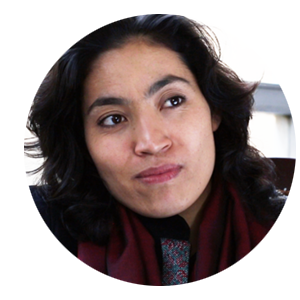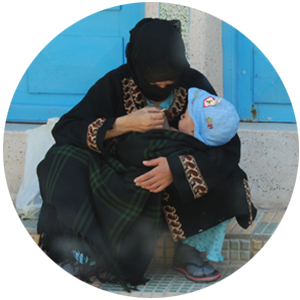 Authors of the movie
Writing and Directing: Justyna Tafel
DOP: Hasibullah Asmati
Editing: Justyna Tafel
Music: Łukasz Korybalski
Producer: Monika Sobańska
Executive producers: Aleksandra Gajoch, Jakub Kowalski
Co-funding: European Commission – the film was supported under the Erasmus + programme, the project "Young Women for Change"
Production: Active Women Association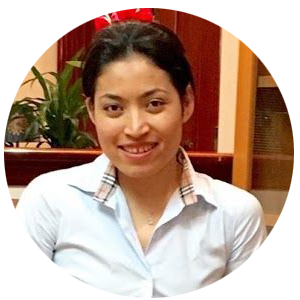 Our projects was supported by:
Commissioner for Human Rights in Afghanistan Doctor Sima Samar
women's rights activist Humaira Saqib
Afghan organizations SHUHADA, TAWANA, NEW LINE, NAI
football players from the Afghan National Women's Football Team
Gawharshad University of Kabul
Afghan Women's Press Agency
and the organization Women Empowered Afghanistan from the USA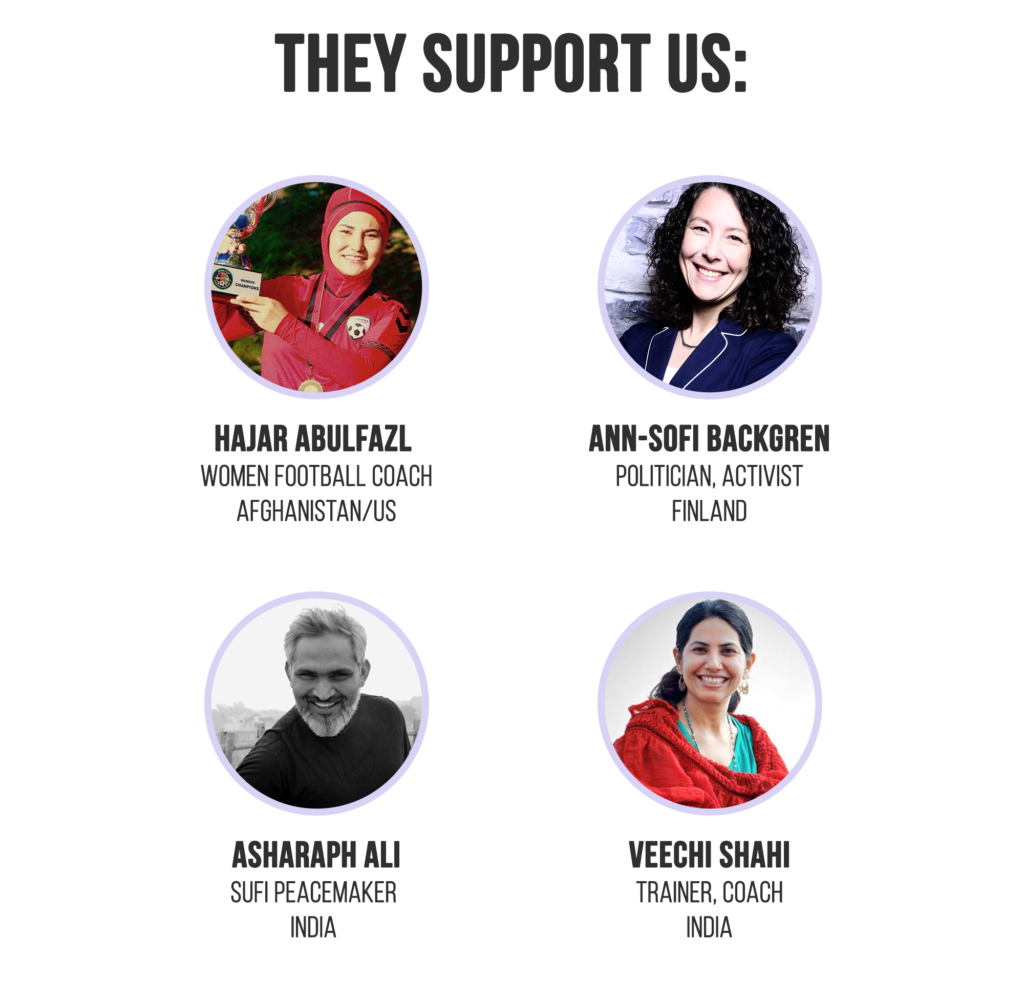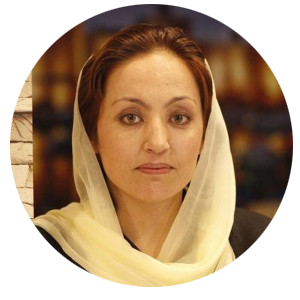 Special screenings offer
Contact us if you want to organize a MOVIE SCREENING and LECTURES in your city!
What is the situation of women in Afghanistan – can it be changed?
How do women benefit from Polish-Afghan cooperation?
What are the difficulties encountered by people involved in aid programs in Afghanistan?
We encourage you to co-organize and participate in extraordinary events, providing people and organizations concerned with women's rights with an opportunity to watch our movie and take part in a discussion with its makers.
We invite you to contact us!
Special screenings coordinator:
Damian Łukowiak
Tel. + 48 606 976 474
e-mail: promocja.sak@gmail.com